Delphi Social Club
Creating a community for autistic and autism-adjacent young adults
Project Focus
Through sponsorship and guidance from Ryther, a leading behavioral health service nonprofit in the Greater Seattle Area, we created a system aimed at fulfilling the social needs of Delphi Social Club members online and offline. Our platform, the Delphi Social Club website, goes beyond typical website design with a focus on community building, interactivity, and safety specific to supporting this community.
Intended Users
Our intended users are autism spectrum and autism-adjacent young adults, approximately ages 18-24. This neurodiverse population correlates with atypical behaviors related to sensory integration, attention, and / or learning conditions.
My Role
Client point of contact
Project lead for Ideation & Design process portion
Generated content and design deliverables
Key Skills
Circle of Friends interviewing
Wireframing
Usability Testing
High Fidelity Mockups
Key Tools
Figma
Adobe Illustrator
Mural
Outcome
The final deliverable was a set of high fidelity mockups that were given to Ryther with the intent of being developed into a website. Ryther is currently working on implementing our designs within the Aspiring Youth Program and hopefully the website will be up and running soon. Additionally, upon the presentation of these high fidelity mockups to the University of Washington and Seattle community, my team and I received the Capstone Award for Excellence in Design from the University of Washington Human Centered Design & Engineering department.
Process
Secondary Research
For my Capstone project at the University of Washington I chose to work with Ryther, a leading behavior health service nonprofit. Ryther sponsored the development of a hybrid online-offline social network platform for autism spectrum and autism adjacent young adults belonging to Ryther's Delphi Social Club, a subset of Ryther's Aspiring Youth Program. This group occasionally faces social challenges that are often associated with autism spectrum and autism adjacent characteristics, such as building social skills or adapting offline social skills to an online environment.
To understand the needs and qualities of our intended users my team and I started our project process by conducting secondary research. Our secondary research focused on the demographics of our intended users, the work that has been done on autism and human-computer interaction, and the design of online communities.
Primary Research
After gaining an understanding of the problem space we met with groups of autism spectrum and autism-adjacent young adults to understand their perspective and interactions online and offline.
View our primary research report to read a full explanation of our methodologies and findings
Ideation & Design
We utilized several tools to continue understanding the problem space and transfer our understanding from research to ideation. To implement our findings from our research and ideation we created a set of wireframes based on our design principles: simplicity, clarity, and seamlessness.
View our Ideation & Design write up to dive deeper into our ideation and design methodologies and implementation
Below are the low fidelity mockups we created for usability testing
Usability Testing
Next we conducted usability testing with autism and autism-adjacent young adults. We found that our design confirmed our principles of simplicity and seamlessness; however the design lacked clarity through the scarcity of search functionality, the content structure of Interest Groups and Forums, and the different thread styles of Interest Groups and Forums.
View our Usability Testing report to read a full explanation of our findings
High Fidelity Mockups
Our findings from the usability testing session informed our high fidelity prototypes, which feature search functionality, reduce the need for distinction between content types, and maintained the two different thread formats because they offer different interactivity that facilitates the overall desire of our users to connect with others, and consume and contribute content. Each phase of our process informed the next with the final culmination being well informed high fidelity prototypes designed specifically for our target users. As such, our design utilizes human centered design to achieve something new to the world of websites by going beyond universal design through focusing on the needs of a typically marginalized neurodiverse community to help empower them with accessible technology.
View our final report to read a full explanation on the functionality and design of the high fidelity prototypes
Below are the mockups that were given to Ryther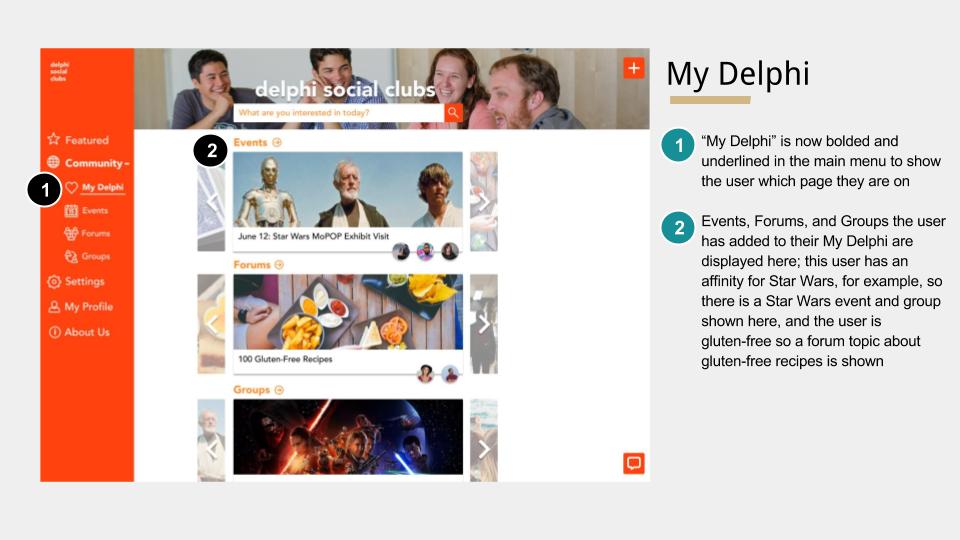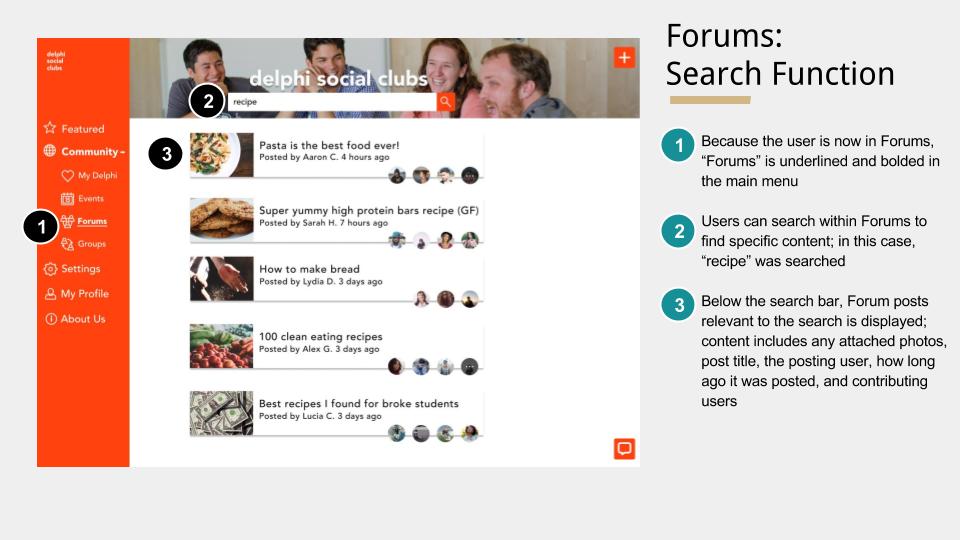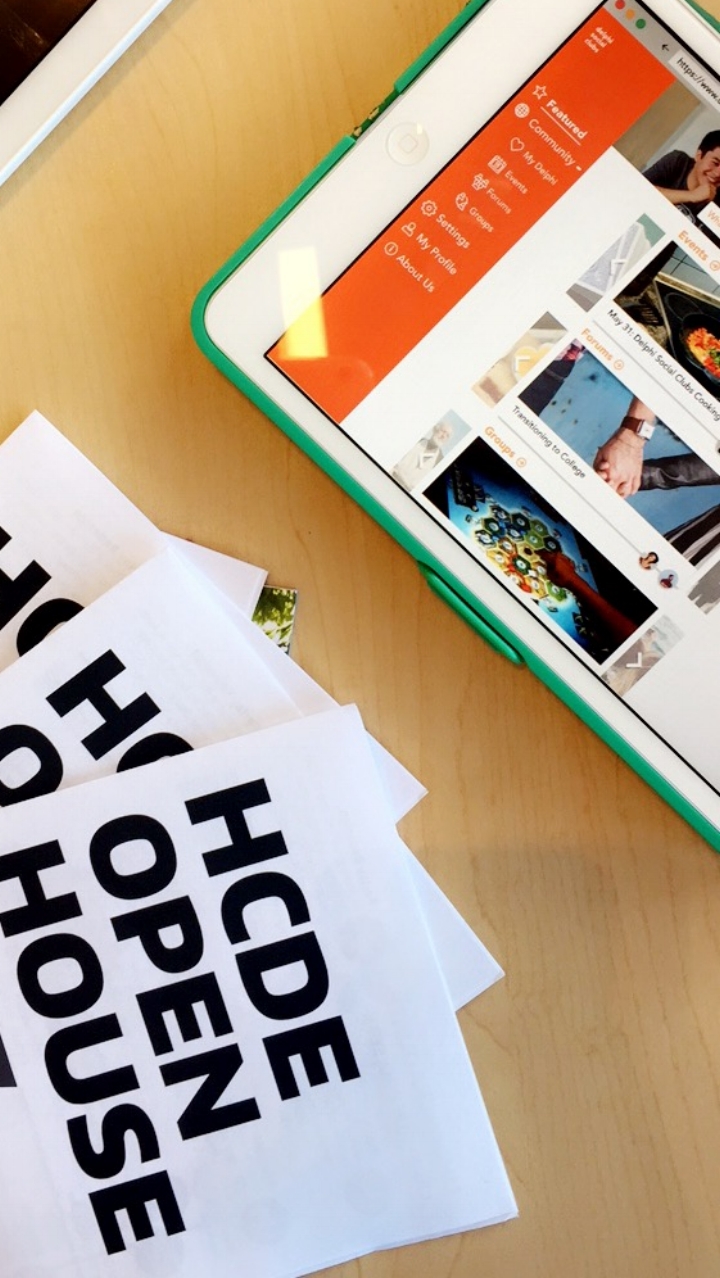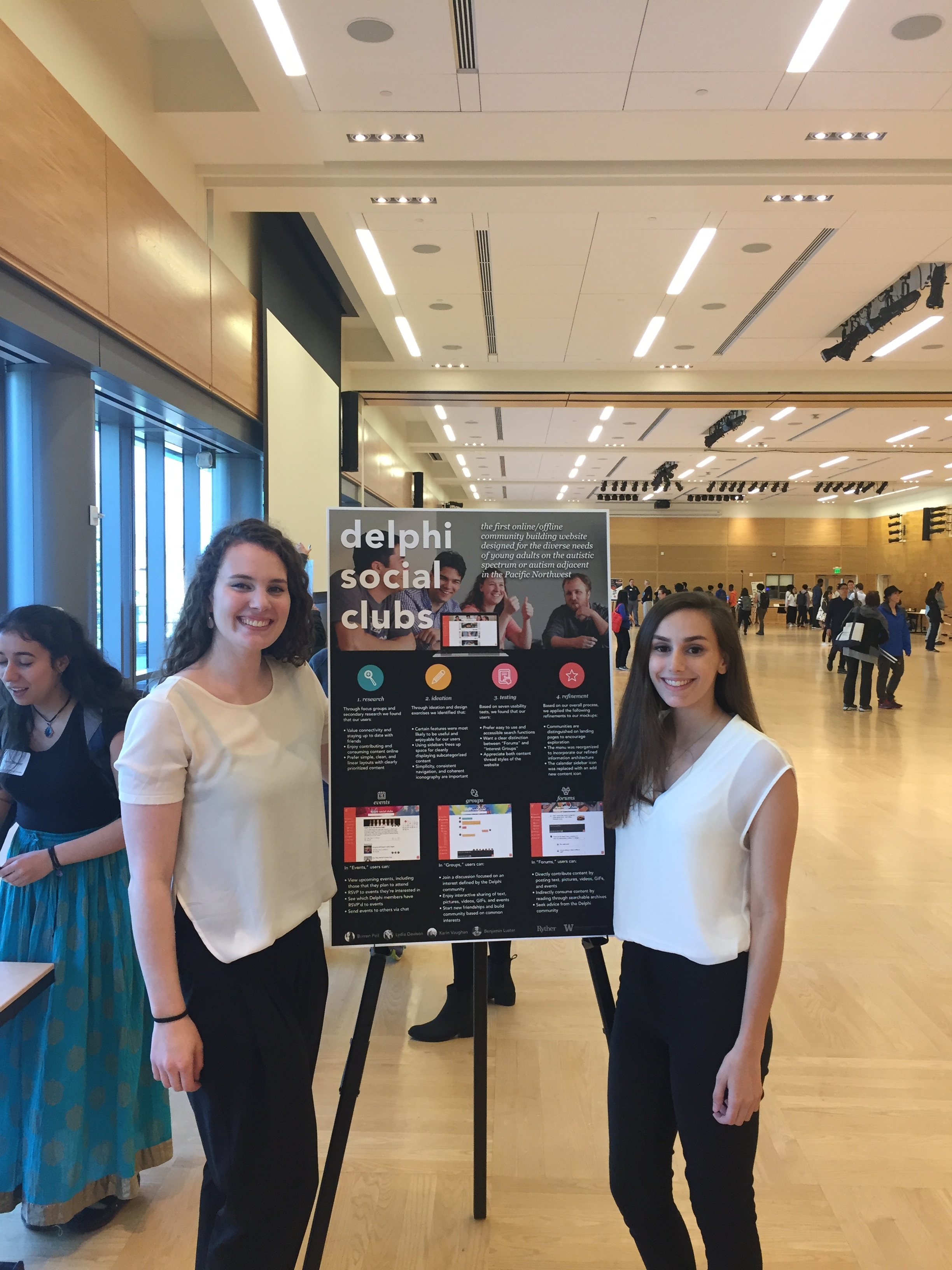 After completing our high fidelity mockups, my team and I presented our work at showcase, hosted by the University of Washington Human Centered Design & Engineering department. We competed for awards with undergraduate and master's capstone students and were awarded the Capstone Award for Excellence in Design.
To view additional information, please follow this link to the department's write up on our work